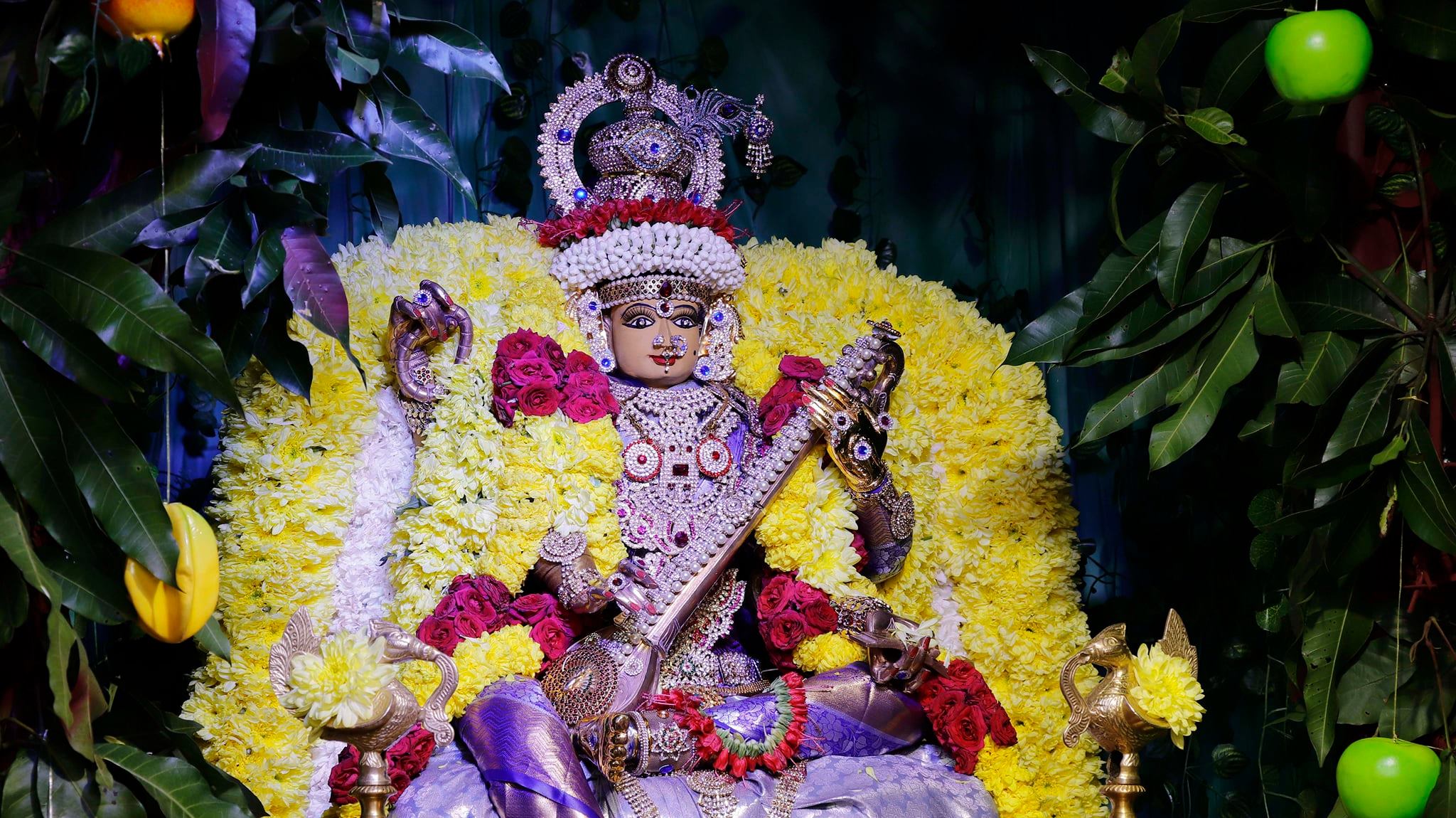 "Life is a Great Blessing, the greatness is when we realize it is a Blessing"
7C Life is committed towards everyone enjoying an abundant and happy life. We propagate living a celebrated life through meditation and understanding its core values. Once positive living is instilled, every person can become a life coach – with the power of an awakened knowing. You will be able to understand and live the 7C's of life.
7C Life 2023 Prayer Calendar
If you wish to sponsor, kindly make payment to:Account Name: SEVEN CHAKRAM RESOURCE CENTRE Bank Name: CIMB BANK BERHAD Account Number: 8007719563 Send proof of receipt and details to 0126017771 via WhatsApp.
PRAYER
START DATE
END DATE
ABISHEGAM COST
FLOWERS COST
FOOD COST
New Year Celebrations
Sunday
1 Jan 2023
Sunday
1 Jan 2023
RM200.00
RM250.00
Ponggal Celebrations
Sunday 15 Jan 2023
Sunday 15 Jan 2023
RM200.00
RM100.00
Vasantha Panchami Celebrations
Tuesday 24 Jan 2023
Thursday 26 Jan 2023
RM350.00
RM550.00
RM250.00
Thaipusam Celebrations
Saturday 4 Feb 2022
Saturday 4 Feb 2022
RM350.00
RM500.00
RM250.00
Maha Sivarathiri Celebrations
Saturday 18 Feb 2023
Saturday 18 Feb 2023
RM350.00
RM450.00
RM1,000.00
Maasi Magam Celebrations
Monday 6 Mar 2023
Monday 6 Mar 2023
RM400.00
RM200.00
Rama Navami Celebrations
Thursday 30 Mar 2023
Thursday 30 Mar 2023
RM300.00
RM150.00
Panguni Utharam Celebrations
Wednesday 5 Apr 2023
Wednesday 5 Apr 2023
RM650.00
RM150.00
Tamil New Year Celebrations
Friday
14 Apr 2023
Friday
14 Apr 2023
RM200.00
RM250.00
Chitra Pournami Celebrations
Friday
5 May 2023
Friday
5 May 2023
RM200.00
RM250.00
Vaikasi Visakam Celebrations
Saturday 3 June 2023
Saturday 3 June 2023
RM650.00
RM200.00
Aani Uthiram / Nadarajar Abishegam Celebrations
Monday 26 June 2023
Monday 26 June 2023
RM350.00
RM350.00
RM250.00
Guru Purnima / (FULL MOON)
Monday 3 July 2023
Monday 3 July 2023
RM350.00
RM250.00
Guru Purnima Celebrations
Saturday 8 July 2023
Saturday 8 July 2023
RM250.00
RM500.00
Aadi Pooram Celebrations
Saturday 22 July 2023
Saturday 22 July 2023
RM400.00
RM250.00
Varalakshmi Viratham Celebrations (FULL MOON)
Friday
25 Aug 2023
Friday
25 Aug 2023
RM400.00
RM250.00
Vinaygar Chaturthi Celebrations
Monday 18 Sept 2023
Monday 18 Sept 2023
RM300.00
RM250.00
Navaratri Celebrations
Sunday 15 Oct 2023
Tuesday 24 Oct 2023
TBD
TBD
TBD
Deepavali Celebrations
Sunday 12 Nov 2023
Sunday 12 Nov 2023
RM200.00
RM300.00
Kantha Shashti Celebrations
Monday 13 Nov 2023
Saturday 18 Nov 2023
RM300.00
RM150(Daily)
Karitigai Deepam Celebrations
Sunday
26 Nov 2023
Sunday
26 Nov 2023
RM450.00
RM250.00
Kriya Babaji Birthday Celebrations
Tuesday 28 Nov 2023
Tuesday 28 Nov 2023
RM200.00
RM250.00
Tiruvembavai Celebrations / Arudra Darisanam (last day)
Mon
18 Dec 2023
Wednesday 27 Dec 2023
RM350.00
RM800.00
RM50 (Daily) RM250 (Last day)